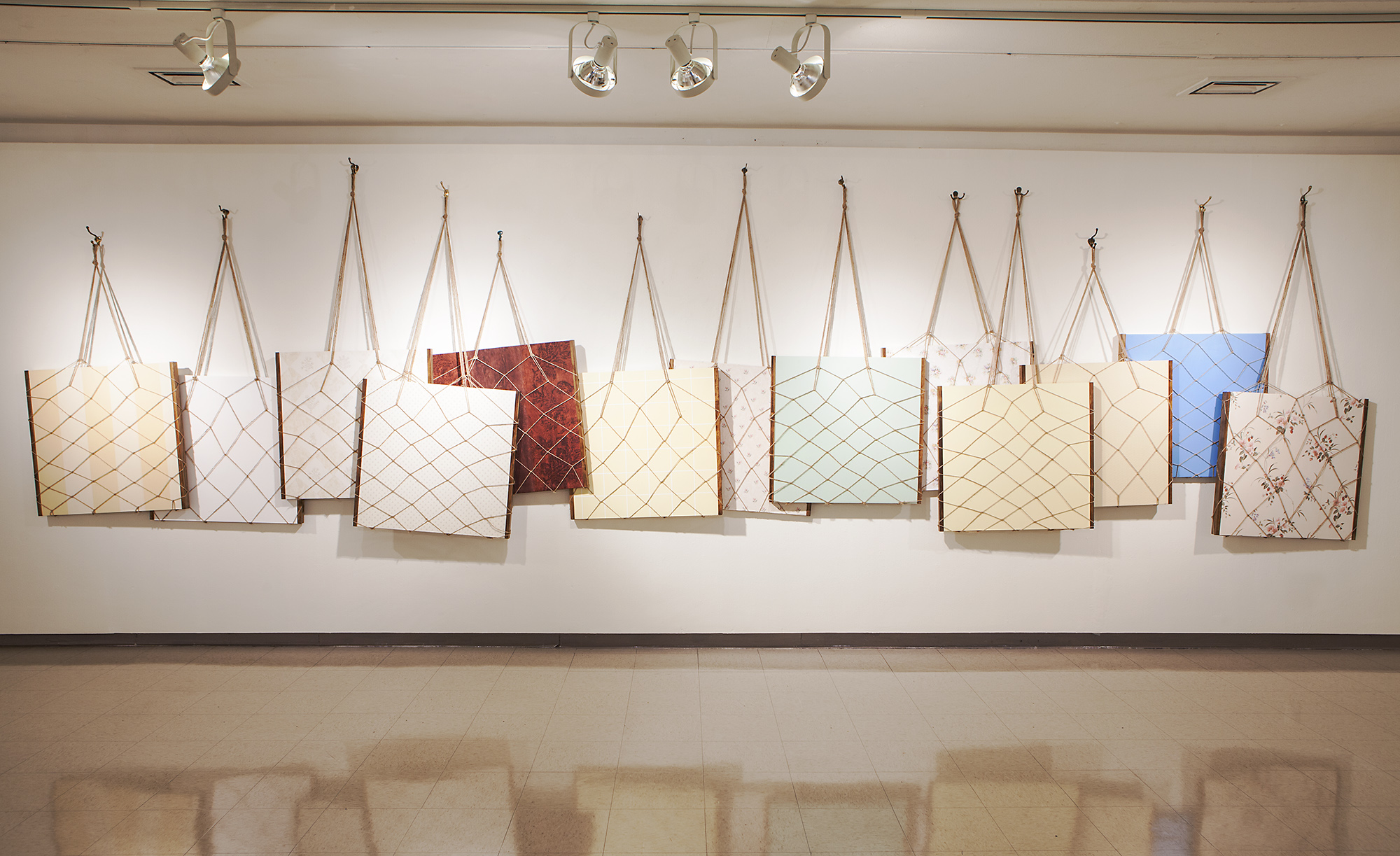 a place of my own
MFA Thesis Exhibition 2015
Harry Wood Gallery, Tempe AZ
Arizona State University
If one room can alter how we feel, if our happiness can hang on the colour of the walls or the shape of a door, what will happen to us in most of the places we are forced to look at and inhabit?
– Alain de Botton "The Architecture of Happiness"
The American Dream has long been associated with home ownership. Despite current economic trends, my generation, the millennial generation, still ranks owning a home as highly important in determining success. But we are getting there more slowly than previous generations, and some, if not most of us won't get there at all. In the meantime, we rent or put off moving out of our parents' homes.
I have spent the past ten years living in rental homes; affordable houses and apartments that I've occupied on a temporary basis, rarely for more than a year at a time. Transient lifestyles and a subsequent throwaway domestic culture are becoming more prevalent as the American Dream evolves to fit the millennial reality.
As renters, we accept the aesthetics that come with our homes; our most intimate spaces are not of our own design. This body of work embraces the limitations of these temporary settings and possessions and explores evolving ideas of American domesticity. What does it look like, and what does it mean for our identities when our homes and our very notion of "home" are constantly in flux?